Today in Arles, incidentally we walked into an exhibition about a hidden network, a society (!) of crossdressers in the USA in the 1960's.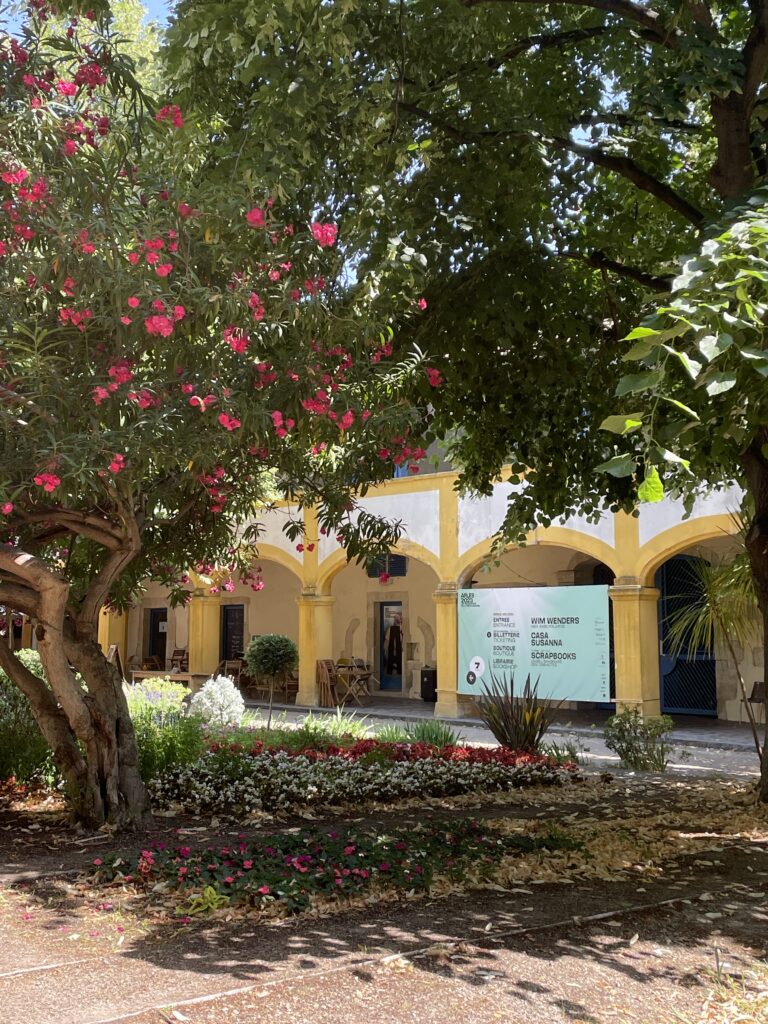 These men had to hide their feminine identity in prudish America back then. They were married, had positions, jobs. They were lonely and felt outcast for the desires they had.
Luckily they found the Casa Susanna, a countryhouse, a sanctuary, their haven – a place where they could be themselves, free of judgement of the society.
The house was the home of Susanna and their wife Marie, two central figures and enablers in that network.
Photography became an essential element, their ritual in their aim to live freely en femme. The costumes, the identities feel old-fashioned, conservative for us now – proper housewives and posh ladies – but it was the core of what was female identity at that time.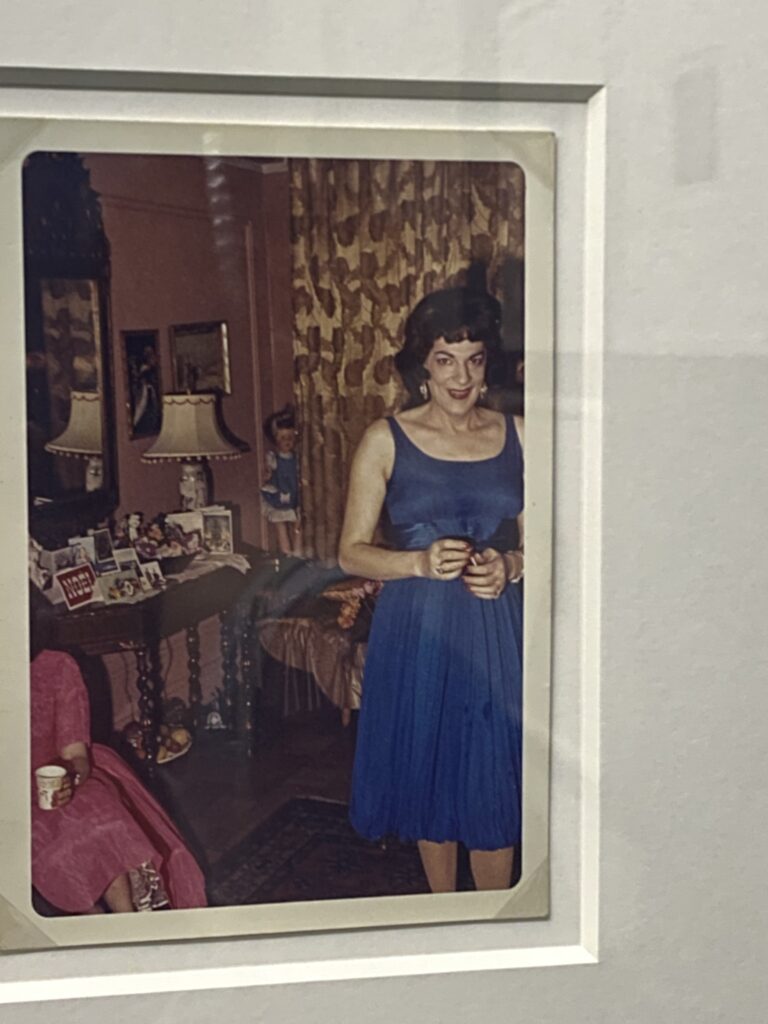 Out of this circle, a magazine was published: Transvestia. Virginia Prince was editor of Transvestia magazine, the first copy of which was published in 1960. It was the first Trans magazine in the USA, a clandestine project, available only to the subscribers. It created community by sharing stories and photography of this deviant expression. There were six issues per year with, on average, 80 pages.
Starting with issue no. 9, June 1961, the magazine opened with this statement:
"Transvestia is published by, for and about Transvestites for the purpose of providing a center about which people interested in this field may gather. Its pages will provide Entertainment for the initiated; Education for those who see evil where none exists."
Before Transvestia, most cross-dressers lived in total isolation, secrecy and shame. They were publicly stigmatized and considered "sexual deviants" by psychiatrists. The magazine served as a sort of social network before its time, helping them to overcome their loneliness, and providing information, discussion, and the opportunity to meet each other safely.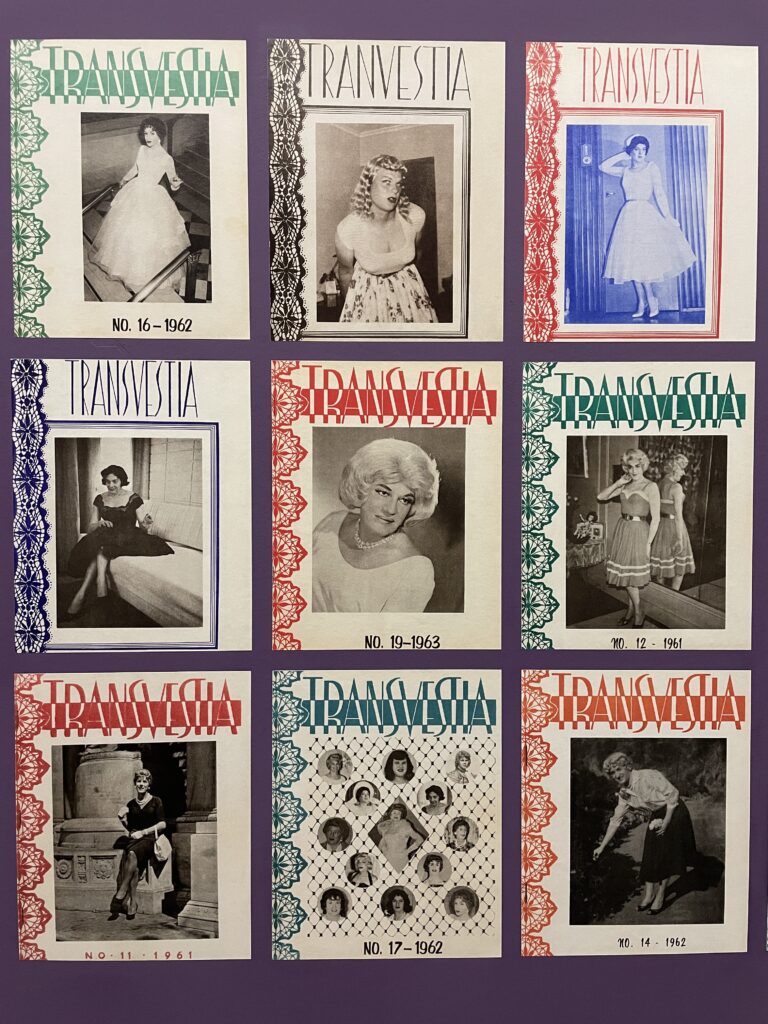 Deviants – we all are. I thought this story suits so well to our theme of the current magazine: Fashion.
"My life has become a different, a richer, more loving and fulfilling one because of extraordinary fashion and crossdressing. I am happy to be this way and grateful to live in a country where I can do the same without being beaten, arrested or killed" writes Tua, our protagonist for the cross-dressing photo shoot in the last magazine.

TUA
Yes, we can live more freely here in Berlin. Yes, most of us can feel more accepted than these people ever felt – outside of Casa Susanna. 
But we shall not be fooled. Many of our readers who are not living in Berlin (or Copenhagen, or San Francisco, or any other city with an open liberal scene) may already feel less free, less invited to be open in their expression.
Many of us are still outcasts in their society. Some maybe even threatened with violence.
Deviants we are.
I was deeply touched by this exhibition. It was unpretentious – very human. There was no agitation, no propaganda. Just a story told.
I stood there and thought: they found a printer, who made this magazine, every second month, year by year in prudish 1960's USA. I recall the shock we felt in 2020, when our Magazine N° 5 was refused by our woke printer shop.
They were no professionals, had no big publishing house. They had a vision – a very simple one: let some deviants feel less alone. They were just like us, but in different – harder! – times.
I'm grateful for what these people did – they are heritage to me.