After months of online meetings, frustration of being apart, the time has come to get together and celebrate another year, another issue of Kinbaku Society of Berlin.
Our original idea was to meet as often as possible, tie, talk, make plans for the future. But like everything in the world, we evolved from a small group of Berlin based friends to an international group of Kinbaku enthusiasts.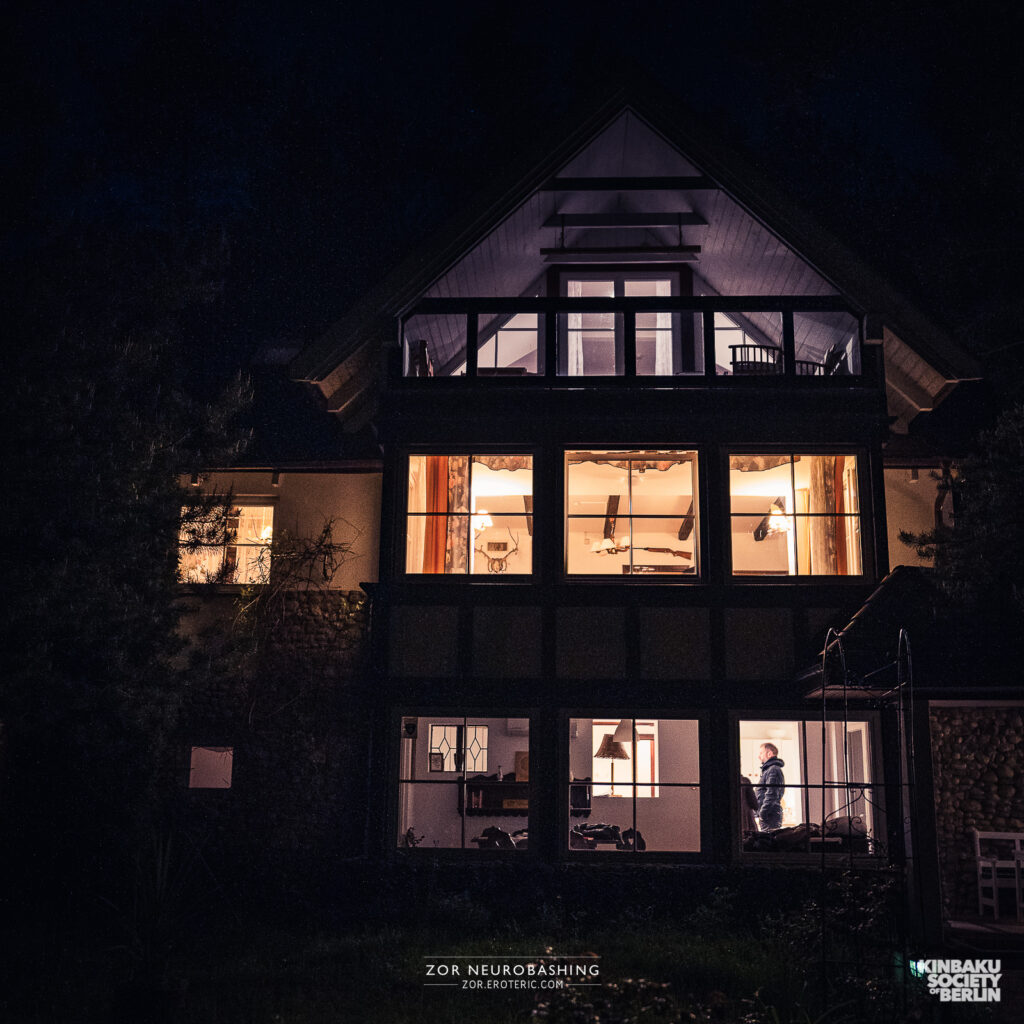 May 2022 – finally!
Seven countries. Sixteen people. Three days. Countless memories
This is how it went …
After hours and hours of traveling we all arrived in Mezowo, a small village based in Kaszuby in Poland. Some met for the first time, some knew each other very well. All happy, excited, eager to share ideas we came up with over the last few months.
Day 1.
We kicked it off with a keynote presentation by Alexander M, who filled us in on all essentials related to the magazine.
It was obvious we needed to unwind, to relax and have some old fashioned good time. And this was exactly what we did. Following a traditional Polish dinner, with drink in hand we gathered to play an innocent game prepared by CarnivorePic. Suffice to say, the game was far from innocent. But we never kiss and tell and this will not be different.
Day 2.
This day had an air tight schedule.
We began with Dr Saararei with her thorough presentation, which made us realize that there is more to the topic of doing research than any of us ever thought.
This was only the beginning of our brainstorming sessions. For the next 4.5 hrs we sat at the table and discussed the future, our plans and ideas. How to make the KBS magazine even better. As we aim to be more educational. We want to inspire and honour the heritage at the same time. All of that based on proper research.
We came to probably the most important conclusions yet, which we will enforce/implement over the time.
No worries, we had some breaks between 😉
After a very "mild" curry made with love by Margout, we ended the second day with scenes so hot, we could barely breathe.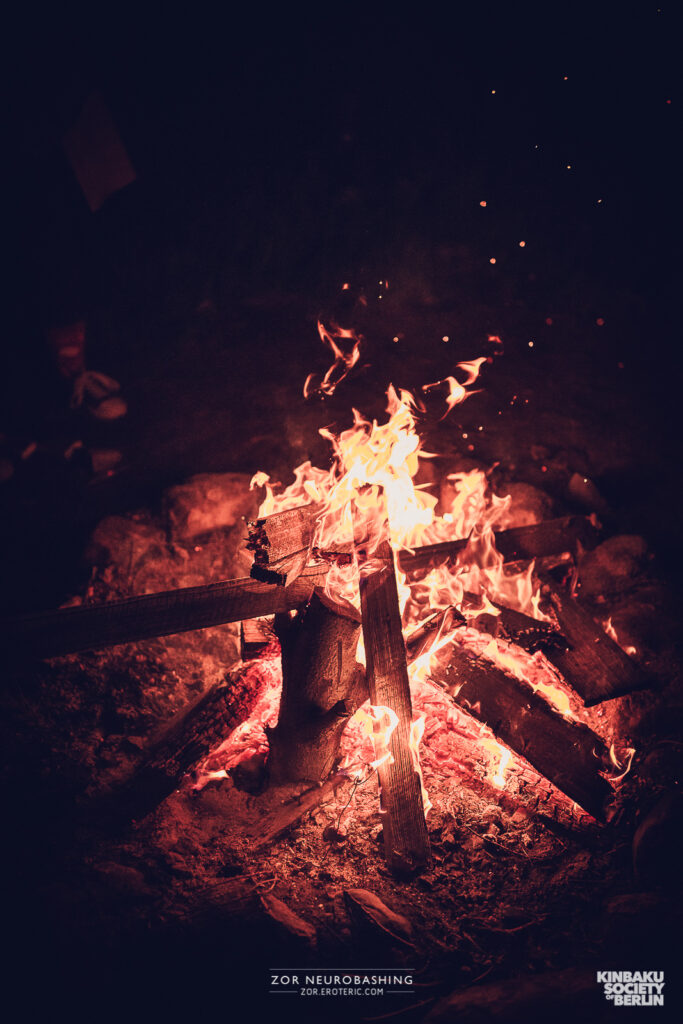 Day 3.
It was time to say goodbye. With rain pouring outside, we all sat down to summarize the past couple days. As our moods started to drop, we needed to lift our spirits one last time. After all, the weekend isn't over yet!
Have you ever seen kids running towards an ice truck? Do you see the smile on their faces? Well, that was us after someone said those magical words, "let's tie and shoot!"
Cold, rain, wind, mosquitos and dark swamps couldn't stop us and trust us, they've tried.
When the time is right, we hope you can enjoy the results just as much as we enjoyed creating them.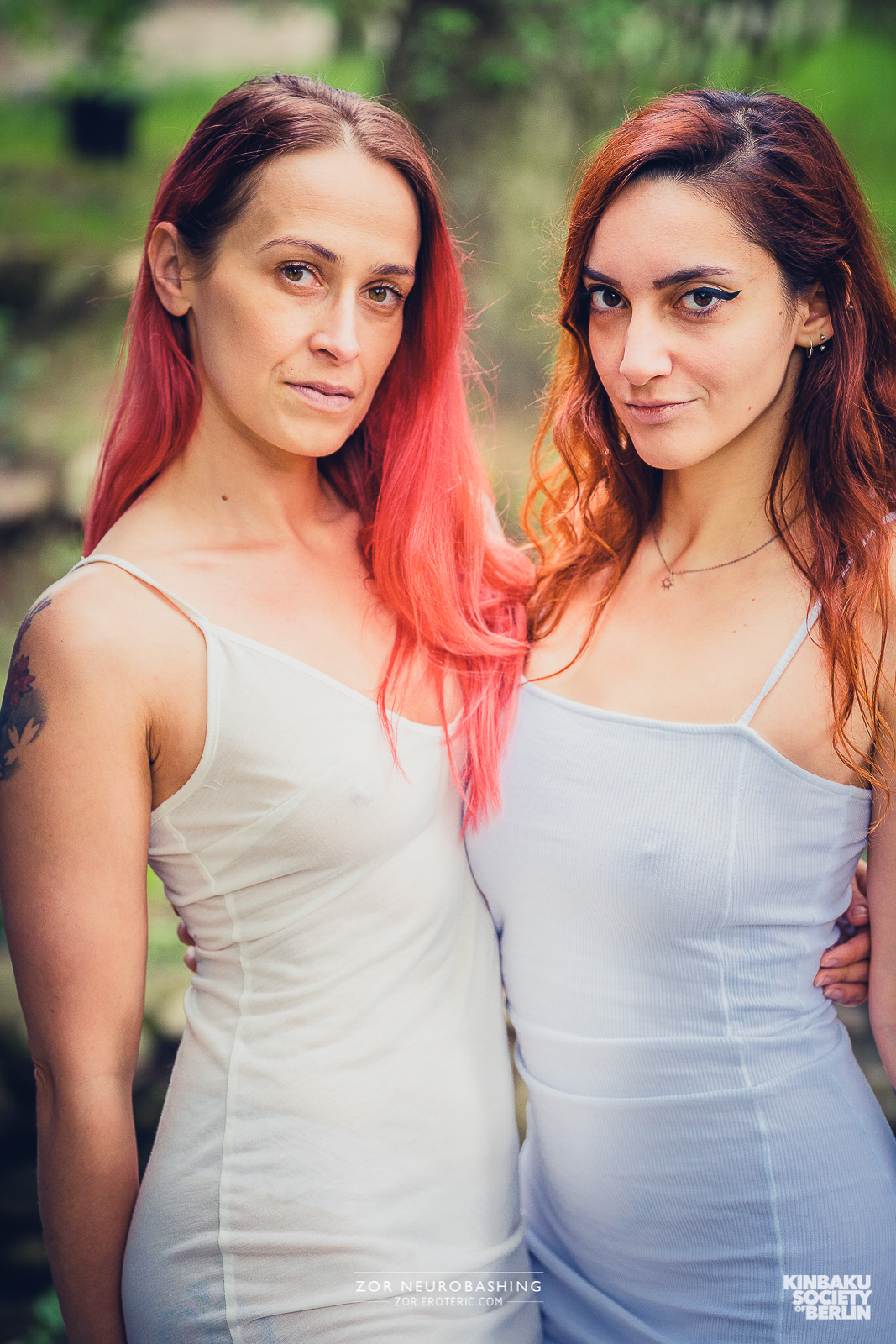 Kinbaku Society of Berlin became much more than a magazine. We became a group of Kinbaku enthusiasts, who want to share our passion and knowledge with you. Group who with hard work, support from each other, creates something unique, something one of a kind. Something within a reach for everyone, regardless who and where you are. ❤️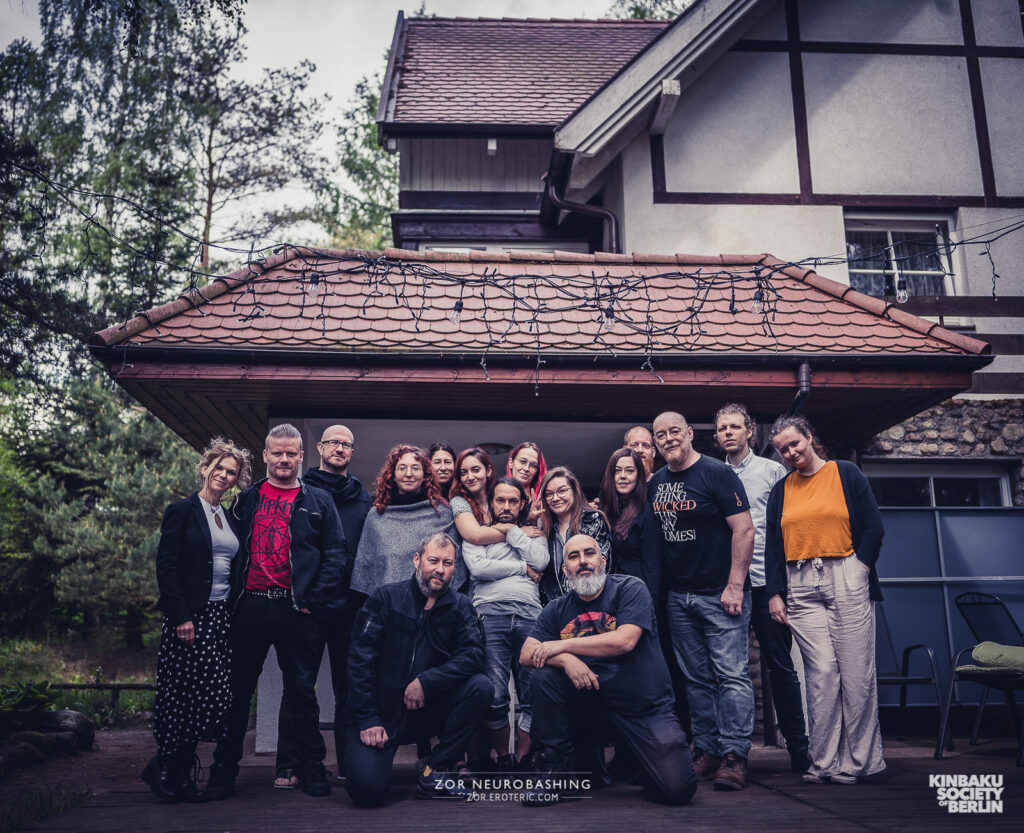 Text by Komainu. Pictures by Zor.