What you hold in your hands is Number 12 of our Kinbaku Society of Berlin Magazine. Number 12! We closed the third year cycle. We grew and we changed. This edition is 350 pieces. We reached the limits for touching every magazine with my hands, giving it an individual number…
We grew and changed also in the way we made this issue. Actually I'm writing this editorial half out of habit, half out of nostalgia. I write it on behalf of Clover who was responsible for putting this magazine together. Judge yourself – but I think she did an amazing job.
We turned our necks this time, and looked to the WEST. We did what the Japanese did in the early days of Kitan Club and Uramado. We looked at John Willie and Eric Stanton, at the damsel in distress, and the beautiful-sad story of the folks who started Shibaricon. We aimed for our own approaches to the aesthetics and story-telling inspired by these idols.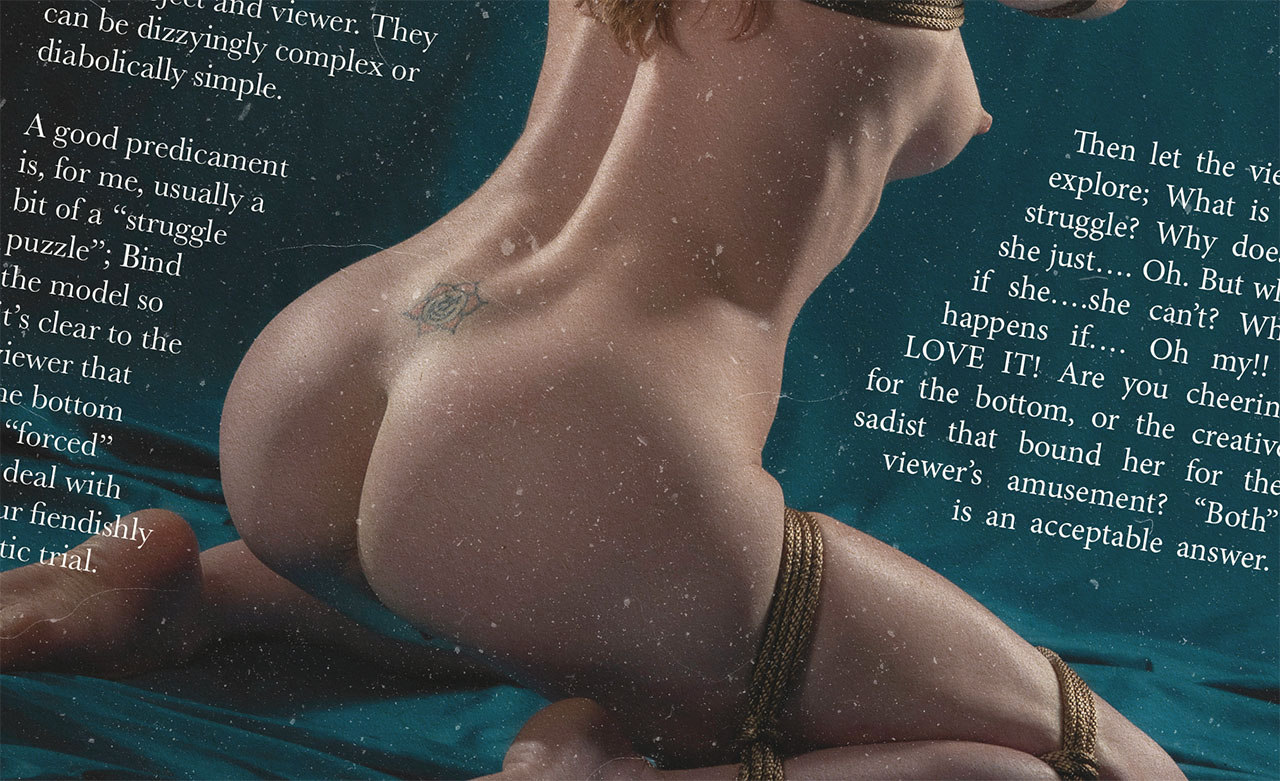 We finally found the space to feature artists who definitely do bondage, developing their own style and aesthetics – but definitely not do shibari (nor claim to do so).
Amongst all that amazing content there is an article I want to draw your attention to: The difference between a hogtie and a gyaku-ebi. I like it because it exemplifies what we want to do: honest, unbiased, undogmatic research. I think we need more of this, even though it is difficult and often not conclusive. Spoiler warning: we don't have an answer, we even couldn't find out if there is any difference at all. As with so many things the Japanese can "teach" us: the beauty lies in the process…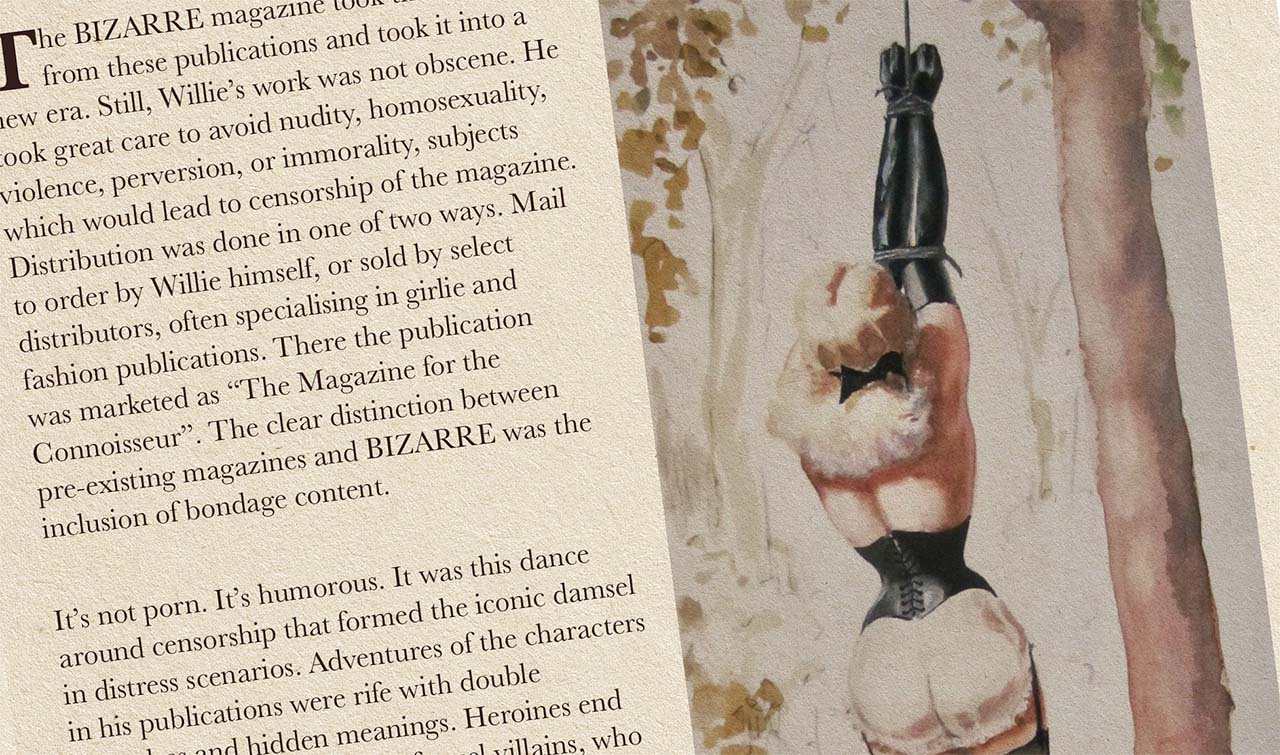 With this I leave it to you, dear reader. I hope you enjoy reading as much as we enjoyed making the magazine. I hope you can indulge into the stories, the visuals… and get some beautiful feelings.